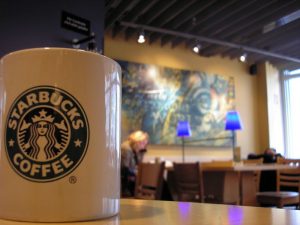 Journalist Peachy Deegan reviewed 'What Might Have Been Me' earlier this year and because she and her panel really liked the novel she followed it up with an interview. We covered a lot of ground – everything from my writing process to 'What Might Have Been Me'to my favourite Manhattan spots and soy chai lattes in Starbucks! Below are some extracts, full interview is avaliable at:
http://www.whomyouknow.com/2012/08/movers-and-shakers-yvonne-cassidy.html
Peachy Deegan: What is your first writing memory?
Yvonne Cassidy: When I was a little kid I used to love drawing. I remember being very small and writing a story to go alongside one of my cartoons.

How would you compare and contrast life in Ireland with life in New York and what do you love most about each?
New York City has over twice the population of Ireland so the biggest difference would be the sheer number and variety of people I encounter here every single day. That's one of the things I love most about the city – the energy and the pulse of it. Life in Dublin is slower and the thing I love most – and miss most -is being by the sea. I grew up next to the sea so it almost feels like part of my DNA.

We loved What Might Have Been Me; how much of that was autobiographical?Thanks, I'm glad you liked it! Bits and pieces were autobiographical, but not too much. There are things I have in common with Carla, the main character: I spent a summer in Montauk, Long Island, I'm from Dublin, I love New York and sadly I've experienced Alzheimer's disease in my own family. But most of it is entirely fictional – Carla stays in New York whereas I went home. Some of her biggest struggles are around the loss of her father and her relationship with her sister – I'm an only child and I'm happy to say my Dad is alive and well.
What was the most challenging aspect of writing What Might Have Been Me?I found writing about Alzheimer's disease the most challenging as it is such a sensitive subject. I wanted to be really sure I represented it correctly and that I didn't cause upset to any readers by not being 100% accurate to the experience of watching someone you love suffer from the ongoing effects of dementia.

What inspired you to write "What Might Have Been Me?"The Irish are a nation of travellers – the Irish Diaspora massively outnumbers Irish people who live in Ireland- and I've always been interested in the idea of cultural identity in that context. I wanted to write about someone Irish living here and their experience of leaving Ireland behind. Somewhere along the way this developed into the idea of someone living here illegally over a long period of time and the impact this has on the day to day things we take for granted.

How do you relate to the main character Carla? In my first novel, 'The Other Boy', the central character was male, so I knew I wanted to write about a girl this time. The funny thing is that when you write about someone of your own gender, people assume that the character is a disguised version of who you are! While my own circumstances have been very different to Carla's, I related to the sense of her being stuck and floundering while she figures out what it is she wants to do. I know I felt that as I approached 30 and a lot of people I knew seemed to take different choices and paths at that stage. Like most of us, she's not perfect – she can be selfish and at the start of the book, she's pretty immature. Over the course of the book though I've had some readers tell me that the changes in her are as pronounced as those in her mother, Collette.

When you write about a contemporary time and place, is it harder to reference certain facts knowing that in the future, your points may not be recognized by the reader? I tend not to think about it as I'm writing because it would impact my ability to tell the story if I focused on that too much. In this book, there are very contemporary references – such as Skype, for example – but in the future if it's something the reader doesn't know, I figure it could be an interesting thing for them to look up.
How to decide for a happy ending? When all the loose ends are wrapped up, do you feel the need to write a sequel? The Matthews family certainly has more stories to tell.They certainly do, but I don't think I'll be telling them – at least not for now! For me, each story is a slice of someone's life, there is no 'ending' per se, just the point we (me as a writer and the reader) decide to leave them. Where we leave the Matthews family in 'What Might Have Been Me' felt like a natural end to this stage of their journey.

Between the lines, you develop the character of Carla with a nod to her surround, and her past. Are there places you wanted your character to go, but held back, so as to tighten the storyline?Yes! There were lots of scenes which I had to edit out where I had taken Carla to other places and had her interacting with other people. As an author, once I have a character developed as strongly as I felt Carla was developed, I love to explore new settings and places. In the end though, you have to come back to the narrative and only include those which are helping you tell your story. Some of the other scenes which were cut out could end up as part of the story of another character, in another book.

Can you tell us about your upcoming novel?It's in its very early stages still, but what I can tell you is that it's a coming of age story about a young Irish girl in New York City on a quest to find out more about her dead mother.
What or who has had the most influence on your pursuit of excellence?That's a tough question. Probably my family – I was always taught to do my best and it's something I bring to everything I do. I also like to write in libraries – something about being surrounded by all those literary greats inspires me to be the best writer I can be.

What are you proudest of and why?Since 'What Might Have Been Me' was published I've received a lot of e-mails from readers who have enjoyed the novel. While it's really nice to get any and all positive feedback, what makes me especially happy is the number of readers who are in the same situation as Carla, caring for a family member with Alzheimer's. Many have told me that reading the book has helped them to feel less isolated on their journey, and, in some cases helped them to cope. To think that words I've written could have that kind of impact on another person makes me very proud.

What is your favorite place to be in Manhattan?
So many to choose from… it's probably the New York Public Library on 42nd street with a stop off in Bryant Park along the way.

What is your favorite shop in Manhattan?
Can I name more than one? Macy's, Brooklyn Industries, the gift shop in NYPL and Lee's Art Shop on 57th Street.

What is your favorite drink?
That's easy – Soy Chai Lattes in Starbucks – I'm addicted!

What is your favorite Manhattan book?
My favorite novel set in New York is 'The Catcher in the Rye' which is up there as one of my all time favorite books. My favorite non-fiction work about Manhattan is 'Here is New York' by E.B. White. Although it was written in the 1940s, it captures the energy and life of the city in a very real way that is still recognizable today.

What has been your best Manhattan athletic experience?
Running in Central Park – I do it at least twice a week. I also love the summer yoga in Bryant Park.
What is your favorite thing to do in Manhattan that you can do nowhere else?
Just to simply walk around and breathe in the atmosphere of the city – you can't do that anywhere else.
If you could have dinner with any person living or passed, who would it be and why?
It would be a toss-up between Nelson Mandela and my Grandfather. Nelson Mandela for obvious reasons and my Grandfather because he died when I was nine and I've a lot to fill him in on!

What do you personally do or what have you done to give back to the world?
I work in Holy Apostles Soup Kitchen in Chelsea – the largest soup kitchen in New York and the second largest in the country. We feed 1,200 people every single weekday and spending time there is both humbling and uplifting. For me, working in that kind of environment is using the skills I have for their best use and giving back to the world.
To read the full interview check out Peachy's blog here: http://www.whomyouknow.com/2012/08/movers-and-shakers-yvonne-cassidy.html